Types of Self Defence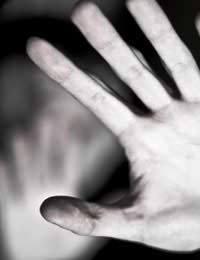 Most people hear the term self defence and immediately think of martial arts and other such disciplines. But the truth of the matter is that you do not have to learn a martial art to be able to defend yourself - in fact, self defence can be a lot more simple than that. We will now look at some of the most common types of self defence which will include some martial arts but will also include areas which people do not traditionally think of as self defence.
Fight or Flight
Although not strictly speaking a type of self defence in its own right, the fight or flight idea is something which should be examined by anyone looking into different types of self defence. The basic idea behind it is that when faced with a situation in which we are not comfortable, the animal instinct is either fight or flight - that is, to stay and battle or run away. Generally speaking, flight is a better form of self defence if you can get away because it does not leave you open to being harmed. However, this is not always possible so it is wise to look into other types of self defence.
Using your Head or De-escalation
De-escalation is basically the premise that you do not have to fight to get out of a threatening situation. In fact, de-escalation, as the name suggests, is a way of not letting a situation escalate. This can take the form of talking, or, if a situation seems too dangerous to stay and reason with the person, then walking away. In fact, in much simpler terms, it can be described as turning the other cheek. If you are going to try and reason with someone who wants to do you harm though, you must make sure that what you say to them is not going to fan the flames even more and make them more likely to hurt you. In this case, if you are not sure you can keep a clear head yourself without getting angry or emotional, then walking away may be the best option.
Being Aware of your Surroundings
Often, the greatest tool we can have in any battle which requires self-defence is awareness. This means stopping the problem from happening before it has even started. Being aware of your surroundings and any potential danger will stand you in good stead. This means not listening to your iPod or talking on your phone when it is dark or deserted. It means paying attention to what others are doing. For instance, if someone seems to have been following you for a while, cross the road and see if they do the same. If they do, it may be worth taking action, even if it is walking along the edge of the pavement nearest the road so, if the worst should happen, you can try and flag down a passing car.
Useful Technology
Technology is a great tool for self defence, although, as discussed above, it can be a negative thing, especially in the case of mobile phones. However, personal attack alarms, a far more simple type of technology, can be invaluable. They can scare people off, hurt their ears and attract the attention of people to your aid. They are small, lightweight and inexpensive but very effective and anyone who walks anywhere alone should invest in one.
Martial Arts
Finally, we come to the types of self defence which most people think about when they hear the term - actual physical defence of oneself. There is a place for such things but it must be remembered that the martial arts which most people think of when they think of self defence techniques are sports in their own right and should be approached as such. They should also never be used outside of competition unless there is a very good reason. Furthermore, if you are not trained in them, you should not attempt to use them as the danger then is to yourself if you tear or rip a muscle while trying to emulate something seen on the TV or in films.
You might also like...