Should I Report a Crime?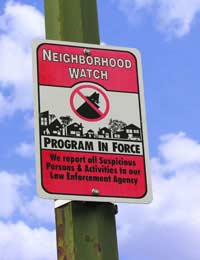 There is no obligation on a member of the public to report a crime that they have witnessed. However, in many cases the evidence that a witness may provide can be vital to securing a conviction. Conversely, a witness may be able to prove that someone accused of a crime is innocent. In either case, the fact that an individual is prepared to come forward to give their version of events will have lead directly to justice being done.
A crime may seem minor to a witness - or they may think that there were plenty of other people around who saw it and that one of them is bound to go to the police. Needless to say – if everyone took that approach crimes would never be reported and many victims would be left without the satisfaction of seeing their assailant captured and tried.
Will there be a Prosecution?
Not all crimes will lead to a prosecution. There are a number of reasons why a crime might not result in a trial:
The police may not have enough evidence against a suspect to secure a conviction;
The police may not be able to find the person who committed the crime;
Limited financial resources may mean that a trial of a less serious crime is not in the public interest.
However, even if a crime report does not lead to a trial it does not mean that there is no value in it. The suspect may receive a caution which could be enough to deter him from committing further crime. The information may help the police target their resources more efficiently so that they can focus on the crime trends in a particular area.
It may sometimes feel as if the police are too busy to deal with some of the more minor crimes. However, some of these - particularly those involving antisocial behaviour – can have a very significant, negative impact on the community. If the police seem unable or unwilling to help, the local council may be able to provide some practical assistance in eradicating this sort of problem.
Reporting a Crime Anonymously
Anyone who has witnessed a crime is likely to feel upset, and possibly frightened, because of what they have seen. Fear is probably the single factor most likely to stop someone from reporting a crime – whether it is fear of retribution, of getting involved, of going to court or of the police themselves. If a witness feels very strongly that they cannot cope with going to the police there are other ways of reporting crime.
Crimestoppers is a charity though which people can report crimes anonymously. This can be done by calling a dedicated number where information can be given to specially trained advisers about any crime that has been committed – regardless of how serious or insignificant it may seem. Crimestoppers does not take any personal details from callers but will pass the information to the police who can then use it in their investigation. The charity now also has an online system which allows people to report crimes anonymously using a secured internet connection. Neither the individual nor the computer they have used can be traced.
Local Initiatives
In some parts of the country the local police run special operations which target a type of crime that is particularly prevalent in that area. The police recognise that some of the most valuable information – both in terms of reducing crime and in securing convictions – can come from those who move within the same social circles as the criminals. People in that situation may be torn between being loyal to their friends, or protecting themselves, and helping the police. These operations are likely to have a telephone number which can be called to report crimes anonymously.
You might also like...