Questionnaire: How Safe is Your Journey Home?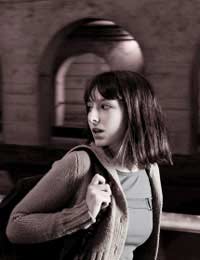 Many people walk home as a matter of course and do not really give much thought to how safe they are being. Take this short quiz to find out how safe your journey home really is.
1. When walking home do you...
a. Take the quickest route, regardless of where it takes you and how well lit it is
b. Take short cuts where you feel it is appropriate
c. Always stick to main roads and well lit paths
2. During a walk home, what do you do to keep you occupied?
a. Put your iPod in with your favourite tunes on
b. Call a friend to chat to alleviate the boredom
c. Nothing but stay focused on the journey and what is happening around you
3. What is in your handbag or pocket on a walk home?
a. iPod, phone and purse
b. Keys, close to hand for easy access
c. A personal attack alarm
4. Who do you walk home with?
a. No-one – I prefer to listen to music
b. A friend if they are going my way but I usually use the time to catch up with people by phone
c. Anyone who is going my way – safety in numbers
5. The route you take home is...
a. Dark but quick
b. Straightforward and involves no short cuts through parks etc.
c. Main roads the whole way
Answers
Mostly As
You are putting yourself in unnecessary danger. You need to take far more sensible precautions if you do not want to be the victim of crime. There are many things you can do to increase your personal safety and you should start doing them now. Be more aware of your surroundings and do not take silly risks just to shave a few minutes off the time it takes you to get home. You can take a lot more responsibility for your safety rather than just hoping it will not happen to you. Make sure you stop using that iPod when you are walking on dimly lit and deserted streets. With it on, anyone could approach you from behind and you would have no way of hearing them come up to you.
Mostly Bs
You do take some necessary precautions but on the whole, you could do with being a lot more aware of what is going on around you. A personal attack alarm may seem like overkill but if you walk on your own even once a week, it could prove to be a very sensible thing to own. In addition, bear in mind that sometimes, things which make you feel safer do not actually work like that – just because you feel safer chatting to someone on the phone does not mean you are. Firstly it means you are not concentrating on your surroundings and are not aware of what is going on near to you and also, you are showing any would-be attacker one of your most valuable possessions – your mobile.
Mostly Cs
Although there is never any way to make any journey 100 per cent safe, it certainly seems like you have taken all of the sensible precautions. Continue to do this and remember never to become complacent. Staying alert to your surroundings is one of the best ways of ensuring your personal safety. Keep to well lit areas where possible and always walk with a friend if you can. If not, make sure someone knows where you are going and what time you will be home.
You might also like...