Your Basic Human Rights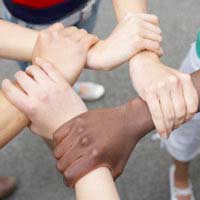 It is widely accepted that there are certain basic human rights common to all citizens. Until recently there was no single piece of UK legislation dealing with these rights. The Human Rights Act 1998 brought into force the European legislation on human rights.
The European Convention On Human Rights
The European Convention sets out the basic human rights considered to be fundamental to a civilised society. The human rights contained in the Convention are not necessarily absolute and may be limited or qualified depending on the circumstances. Rights may be categorised as follows:
Absolute rights, which are so fundamental that they may never be overridden;
Limited rights, which may be overridden in some specific circumstances;
Qualified rights, which may be overridden if it is necessary to do so to give effect to a law or in the interests of society.
The Human Rights Act 1998
The Human Rights Act came into force in 2000. The Act gives effect to the European Convention on Human Rights and adopts the same basic rights as set out in the Convention.
The purpose of the Human Rights Act is to ensure that public authorities respect the human rights of individuals and that individuals have recourse to the UK courts if their rights are breached. All existing legislation should be interpreted in such a way as to give effect to the principles contained in the Human Rights Act.
The Human Rights Act has been controversial and has tended to divide public opinion. At one end of the spectrum there are those who believe that the Act gives a licence to some members of society to avoid due legal process; at the other end, some do not think that the Act provides enough protection.
The Basic Human Rights
The fundamental human rights set out in the European Convention on Human Rights and adopted by the Human Rights Act include:
The right to life, (not an absolute right); prohibition of torture, inhuman or degrading treatment or punishment; prohibition of slavery, (both absolute rights); abolition of the death penalty.
The right to liberty and security, to a fair trial and to no punishment without law.
The right to respect for private and family life; the right to marry; the protection of property; the right to education.
Freedom of thought and religion; freedom of expression; freedom of assembly; right to free elections.
The prohibition on discrimination in the application of these human rights.
It should be reiterated that these rights are rarely absolute. Even the general prohibition on the death penalty may be overridden by a government in wartime.
Legal Claims Based on Human Rights
Before the Human Rights Act people who thought that their human rights had been infringed were forced to bring legal claims in the European Court of Human Rights. Human rights claims can now be brought in the UK courts. The Act may also be raised in an existing legal case – for example, as a defence.
If an individual thinks that a public authority has infringed their human rights it is possible that they will have the basis of a legal claim. However, even if a human right has been infringed it does not necessarily mean that a claim will be successful. Any court hearing a human rights case will have to consider not only whether the human right was breached but also whether the public authority was justified in breaching it.
The human rights legislation specifically states that rights most may be overridden and few of the human rights are deemed to be absolute. Therefore a case brought in relation to a breach is likely to fail if the public authority acted in accordance with the law, in the interests of a democratic society or to bring into effect an intention of human rights law.
The starting point where there has been an apparent breach of a human right is to discuss it with the public authority in question. If they have a formal complaints procedure in place this should be followed. If at this stage the individual is still not satisfied with the treatment they have received they may wish to consider legal action. Before starting a claim expert legal advice should be taken on the grounds and merits of the case.
The Courts' Powers
If a human rights case is successful the court may make various different orders. To some extent these will depend on the type of case that is brought. Depending on the circumstances, a court's powers include the ability to: quash a public authority's decision; award damages; quash a conviction; and, to prevent a public authority from carrying out a particular action.
You might also like...
I'm a disabled 72 yr old lady who lives alone. I have few relatives and they live a couple of hours away. 2 relatives elderly and sick, the rest are a working family and rarely visit. I am having terrible problems with my housing association, who are complaining about the state of my garden back and front. I have taken out a £200 loan to pay to have my back garden sorted. I cannot afford to pay for small front garden yet. Housing have said they will mow the part that goes along the side of my home, as it's "common" land but I have to cut the rest which runs from front door to the end of brickwork, about 7ft. Do I have any rights about this being disabled physically and mentally? The constant no help, but continuous complaints are making me ill. Their assisted gardening, which I paid for was useless, they did nothing in my back garden! The front they occasionally strimmed. They lied saying they had been to my property 44 times in 3 years, hence why my grass was 3ft high? I don't think so.
Vonnie257
- 26-Sep-17 @ 11:23 PM
I am a disabled heavy set man living in a 1 bed first floor flat i also suffer from sleeping problems so im normally awake to like 4am and am diabetic so need the loo regularly my down stairs neighbour whos bedroom is directly under my bathroom which is the opposite side of my flat to the bedroom has told me im not allowed to flush the loo once ive been because it makes to much noise and me walking to it wakes him up. Do i have a basic human right to flush my loo after ive been no matter what the time is
Jd171
- 21-Sep-17 @ 6:59 AM
Crimbo - Your Question:
My mother is 85 and has just bought a 2 bedroomed retirement flat, for over 60's. This is completely independent living. There is a committee of 5 residents who are imposing rules which are not in the lease. They are saying that no visitor can stay for more than one night in an owners flat. Family like to visit and stay for a few days at a time as they do not live near. Can anyone tell a flat leasehold owner who can stay in theIreland flat and dictate a length of time? It is making my mother anxious and unhappy.
---
Our Response:
If it's not covered in the lease terms or any documentation that your mother received when she purchased the flat then it's unlikely that additional rules can be that easily implemented.
ProtectingYourself
- 2-Aug-17 @ 12:24 PM
My mother is 85 and has just bought a 2 bedroomed retirement flat, for over 60's. This is completely independent living. There is a committee of 5 residents who are imposing rules which are not in the lease. They are saying that no visitor can stay for more than one night in an owners flat. Family like to visit and stay for a few days at a time as they do not live near. Can anyone tell a flat leasehold owner who can stay in theIreland flat and dictate a length of time? It is making my mother anxious and unhappy.
Crimbo
- 30-Jul-17 @ 9:29 PM
This is very long, but as short as i could possibly make it, I apologise for this. I had a lot of problems with my ex next door neighbour in my last council tenancy. The 1 that affected me most was that, after 4 days of searching for my beloved cat, I mentioned it's disappearance to this neighbour. He said "aah, it dragged itself in a trail of blood to underneath the hedge.He told me he'd buried him. I said I wanted my cat's body.Neighbour said "I buried him too deep to dig him up". He'd made no attempt to come to tell me he'd found my cat, despite my living right next door to him! I never knew what had actually happened to my cat & the neighbour later changed his story to having found my cat THREE MONTHS prior to when he actually said he did. He'd bang his back door repeatedly every morning between 5 - 7am, drill and hammer on the adjoining wall (no other walls) & constantly make other disturbing noises, along with other anti social behaviour, including coming INTO my back garden, chopping my tree down and using bits of it to hold up a rusty, unsafe, contraption which he hung flower baskets from in his garden. I'd complained about him to the council prior to my cat's disappearance, initially having told them I didn't want the matter to go so far as an ASB case. Some of his behaviour had been witnessed by members of the council's ASB department.BUT.. they did NOTHING about his actions. So I complained about the ASB dept.to the housing ombudsman. At 1 point, the Neighbour had stuck a note on his front doorordering ASB personnel to stay away from his house, and make NO contact with him whatever. The Neighbour installed CCTV cameras : 1 pointing at my front path, one pointing directly at my back door.The front one was there for several months.The ASB team told me the neighbour had "every right to put the CCTV cameras where they were". Suddenly, after about a year, the ASB team decided to take ME to court, based on the slanders of the neighbour + his 2 female associates. Signs were put up on lamp posts opposite, informing people of an 'undercover police operation'. The ASB team sent around a 'circular' touting for 'witnesses to anti-social behaviour' in the area. (No witnesses came forward re: this circular). No CCTV evidence or police evidence emerged against myself. Yet ASB dept. pushed the case to court. Any reasonable person reading the 'witness statements' against me would see the glaring contradictions they make against themselves & each other & their downright lies. In the main, there were NO DATES OR TIMES on entries, but some dates were added later. 1 female stated re: 1 single 'incident' "I could not actually hear what she (me) said".. but she wrote a load of libel about what I purportedly said. The 2nd female witness also stated she could not make out what I said, & also went on to spout a load of libel about me. The council put both of their '
Rebelrebel
- 21-Dec-16 @ 8:58 PM
my inlaws neighbours have put up a dome security camera at the frontof their house which is directly opposite my inlaws .Is this an infrindement of privacy as my inlaws hto keep the curtains closed most of the day.
dacky
- 11-Aug-16 @ 2:51 PM
I work 6hours and 20mins in a very hot kitchen. I've been told that I'm not aloud to go to the toilet more than twice . If I need to go more than three times the manager wants to know why . I'm a water drinkerand get deidrated. But I've had to cut down on my liquids . What are my rights also have a very week bladder.
Bev
- 28-May-16 @ 9:31 PM
My neighbour has put a 3 pane window from a single pane window and the local council have approved therefore i cannot build a 2 storyside extension for that reason my application has been refused.Is this an infringement of my human rights. Any advice?
Jac
- 18-May-16 @ 8:38 PM
Ann - Your Question:
My daughter has applied for leave to remain and was refused. I hold a British passport and my father was born in Manchester and was in the Rotal Air Force. I have two other daughters and they have permanent residency. So I am very confused why my daughter, her husband and two daughters have been refused. The company that employed my daughter is keeping her position for her. If they gave to go back to South Africa they will not have employment, a home to live in and no money. So I am begging for help as a mother to keep her family in the UK, please assist us or if you can who can help us. Thank you
---
Our Response:
This sounds unusual. Does the company she works for have anyone who can help with this? If she has parents with British Passports and a job here it's unusual to be asked to leave. Unfortunately an immigration lawyer might be your best (though not the cheapest) solution.
ProtectingYourself
- 6-May-16 @ 2:09 PM
My daughter has applied for leave to remain and was refused. I hold a British passport and my father was born in Manchester and was in the Rotal Air Force. I have two other daughters and they have permanent residency. So I am very confused why my daughter, her husband and two daughters have been refused. The company that employed my daughter is keeping her position for her. If they gave to go back to South Africa they will not have employment, a home to live in and no money. So I am begging for help as a mother to keep her family in the UK, please assist us or if you can who can help us. Thank you
I and my family keep racing pigeons and raptors are killing them in my garden when they are out flying yet I cannot do anything about it. If I were a farmer and a dog was worrying my animals I would be allowed to shoot it yet I am not allowed to protect my flock of birds. Surely this is an infringement of my Human Rights to protect my property.
Peter Pandy
- 5-Apr-16 @ 1:39 PM
@catnap. The council's environmental health department might be able to help if this problem is affecting your health or is making your flat a dangerous place to live. Contact the environmental health department - they have powers to order the freeholder/management company to do the work.
ProtectingYourself
- 28-Jan-15 @ 2:21 PM
I live in a Leasehold flat and Pay a monthly service charge to a management company I have had rain water coming through my sitting room Ceiling and running down the Wall I first reported this in November 2013 a so called temporary repair was done inaugust 2014, I still have this problem of the rain water coming in, the management company have sent contractors to take Photographs and talk about it,but nothing gets done. is this an infringement of my Human Rights
catnap
- 26-Jan-15 @ 7:28 PM
@Fifi. Unreasonable of the traffic warden. Fortunately there is a bit a precedent case in your favour too. On
this government website
you'll find the following "Driver of a licensed hackney carriage, the appellant left his vehicle for a few moments on a double yellow line while he went to the toilet and was issued with a PCN for waiting in a restricted area. The council contended that he was not entitled to wait in the taxi rank, because the vehicle was unattended, not available for hire and therefore not "a hackney carriage" as defined in the bylaw. The Adjudicator, ruling that he did not interpret that to mean that the vehicle ceased to be a hackney carriage for every minute that it was not in such use, found that the common sense view of the appellant's vehicle would say that it was a vehicle used in standing or plying for hire and had the required number plate fixed on it. He was also satisfied on the facts that the vehicle was available for hire, except that any passenger would have had to wait to depart until the appellant returned from the toilet." Good luck!
ProtectingYourself
- 2-Sep-14 @ 10:41 AM
I am a full time taxi driver and I stopped in a taxi rank ready for work when I suddenly needed to go to the loo. When I returned after approximately five minutes a traffic warden was writing out a parking ticket. I explained that I was a taxi and had just returned after going to the toilet. He continued to write the ticket and said I would have to Proove it. It was a busy day and was simply not possible for me to drive off to find a toilet or I would have had an embarrassing accident. So I used the nearest public toilet which was a short walk from my taxi where I would have been restricted to park. The traffic warden insisted that I must stay in my taxi at all times. What are my rights?
Fifi
- 1-Sep-14 @ 1:40 PM
I have a problem with a huge conifer in a public park next to a house we own.The tree towers above our property and its leaves regularly block our guttering and discolours the high chimney stacks on the house.I have medical issues with my neck and shoulders which give me pain when I have to clean this lot out.The leaves cover our garden and completely cover the paths which become dangerous when wet.The council are not prepared to take action apart from trimming a few branches which does nothing to solve the problem.We are fearful of this tree as it towers above the house and have to go to the expense of repainting the house externally because of it discolouring the house .Due to my medical problem I may have to pay a contractor to clear my guttering and I support a family of four on my works pension.Why should I be in this situation due to a council tree,our house was there first,can you advise on this please.
Tart
- 9-Jan-14 @ 6:15 PM
Worked all my life paid in to the system- Tax,N.I ... Yet when trying to claim jobseekers allowance because i live with someone- unable to claim after my 6months benefits based on contributions run out. Im 53 in August claimed nothing beforebut no kids, not from this country/ asylum seeker/criminal- the system cant Help!! When Ian Duncan Smith posted he can live on £53 a week he should try living on NOTHING!!!! A British Citizen but not proud of that anymore!!!!
Geff3
- 1-Aug-13 @ 5:53 PM
If I lose a compulsory purchase order on my home. Can I be removed from my house to let it be bulldozed, is this a breach of my human rights
Pamela Narey
- 30-Jun-13 @ 8:40 PM
I am in recovery from recent brain surgery. I also have 7 other disabilities inc life long incurable illnesses. I want to live a peaceful life. I own my home. I am constantly harrassed and burglerys are frequent. My home is protected by barbed wire and anti vandal paint. I have bought warning signs but the burglers ripped them off the walls and continue to destroy myperimitre fence. I cannot afford to replace it. I have abuse shouted at me and my windows are pelted with objects. The villans ring the police and have the cheek to complain that i won't answer my door to them. I am housebound and to get my wheelchair to the door is too difficult for me. i need adviceand help. My local PCSOs are dumb and dumber, Laurel and Hardy.the chuckle brothers even.THEY DONT BELIEVE I AM EVEN DISABLED. THEY TELL ME TO GET OUT OF MY WHEELCHAIR AND ANSWER THE DOOR TO WHOEVER KNOCKS. I have a sign on my door stating "do not disturb, if you have no invite, do not bother knocking" so they knock, shout thru letterbox, hurl abuse,not just the youths but one parent tried to kick my front door in. Dumb and dumber gave him 2A WARNING" Heeeeelllllpppp!!!!
victimofdisabilitydi
- 31-Mar-13 @ 7:59 PM
Are the government taking away my rights to a decent standard of living by introducing the spare bedroom tax.I receive what the law says I need to live on and yet I am expected to find 14% of my full rent £14.00 because I have a spare bedroom yet am unable to move home as the council doesn't have a smaller houses to rent me. £14.00 out of my benefit will take me below the poverty line.
Chance
- 2-Oct-12 @ 2:03 PM
are employers allowed to approach previous employers post employment without my permission? references were taken up prior to my employment - since then certain members of a committee that runs the organisation where i work have approached previous employers of mine without first asking me to do so. is this against (a) my human rights and (b) data protection. many thanks
jackj01
- 3-Jul-12 @ 3:00 PM
My neighbour has a camera on the back of his house that is recording down my drive at the front of my house. Ive asked him the point into his back garden and not at my house and he refused telling me if im not happy to phone the police. What can I do? I think he is infringing on my human rights is this the case?
piekicker
- 11-Mar-12 @ 3:29 PM
is it a breach of human rights to stress a person when the council have brought this on them selfs
jilly
- 7-Feb-12 @ 2:45 PM
[1]what right do have if my land lordkeep adding thing to my rent that i dont have and never has i complain to their complain deparyment and they also fail to do any thing about it [2] what do i have if my land lord fail to carry ouy repair to my property that i report to then 2 year in letting me live beneath my needi can do any in flat because of the repair tnat need doing by my land lord whofail do anything about the repair that doingthey turn up at my property that i am paying rent for go in to the back garden cut my apple tree down brake my fance down while i was at work no one send me a letter to inform me that they was gonig to carry out work in my garden let alone cut my apple down and i visit there office and complain they inform that there workman now what they are doing these people had no respect for there tenants it not matterhow many time i complain onone do any think about itcan you help me i would like to take these people to the human right court.
Dee
- 6-Feb-12 @ 11:43 PM
Having trouble with lying /untruths on social services reports, and outrageous inaccuracies on a psychiatrists report for the court.How can I deal with this? Surely that is an infringment on a persons human rights, when miss imfomation is used by professional in a court of law to bend the descision in their favour.Has anyone got advice????
Angela Bridget Dalgl
- 20-Dec-11 @ 2:05 PM
My husband was recently denied treatment in an EU hospital, they would not treat him and kept him in intensive care for 5 days, they said he had had a suspected heart attack and would need an angeogram and as our travel insurance would not pay they demanded 18.000 euros deposit before they would carry out the procedure. My husband had not had a heart attack it was an anxiety attack which our GP explained to us they should have known from the start due to bloold samples they had taken.We feel our basic human rights have been breached but don't know whta to do, we are now financially in debt through these actions, please could you help in any way? Kind regards
betty
- 27-Oct-11 @ 11:41 AM
Is it legal for a hospital to demand an HIV test before they allow you to be treated especially if you come from certain regions like Africa? How often can this be allowed? Is this is a violation of human rights, if so where can one seek for advice and support?
shappiro11
- 27-Aug-11 @ 10:39 PM
Please can you help!!In terms of the Human Rights Act, would you be able to tell me if these are violations:- Zimbabwean, lost a a farm as a result of Mr. Mugabes land reform.My home and that of my parents looted and destroyed.Forced eviction. No recourse through the Courts. Ths is not only me but many others and also includes all Zimbabweans.Murder torture and abductions continue every day. Would these and many other instances that are known to have and are taking place in the country be considered violations?If they are is there anything that can be done to ensure that justice is done and how would anyone go about getting this done? Any help wold be very much appreciated.Iam trying to assist as many Zimbabweans as I can. Thank you. Des Muir
snowy
- 25-May-11 @ 2:44 PM
Looking through everything but I'm still confused in all honesty. I am trying to find something that I know as a human right but I want to find out the exact part of the human acts right that involves the right for a person to be allowed to drink? Use the bathroom? etc. It may sound like a random question but it is something I need to have some information about.
Kez
- 28-Mar-11 @ 2:04 AM